Promax Transport Equipment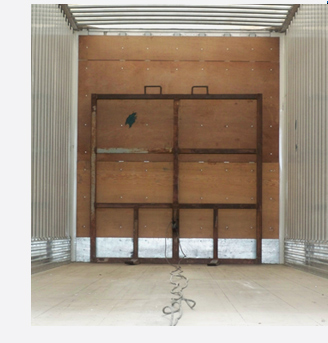 Promax is continually in the process of modernizing our truck fleet with the specific goal of reducing the use of diesel fuel. We have made significant strides in the past few years and will continue to update our fleet going forward.
Promax has 80 trailers in the fleet. These include dry vans, heater vans and reefer trailers. These are available with tandem axles and triaxles.
However, our proudest achievement is the 10 "bulkhead" trailers we use to deliver insulation every day. These trailers our customized in the Promax shop where a bulkhead is attached to a steel cable and then to a powerful winch.
The bulkhead is pulled from the front of the trailer to the back forcing insulation out the door on the way. This allows our drivers to assist unloading with the push of a button. Our customers are saved many hours of unloading time as a result.